Join Benjamin Ethridge, author of the horror novel, Bottled Abyss, as he tours the blogosphere August 6 – October 26, 2012 on his second virtual book tour with Pump Up Your Book! The Bottled Abyss Book Publicity Tour is part of huge Kindle Fire giveaway. See details further down on how you can win one for your own!
ABOUT BENJAMIN ETHRIDGE
Benjamin Kane Ethridge is the Bram Stoker Award winning author of the novel BLACK & ORANGE (Bad Moon Books 2010). For his master's thesis he wrote, "CAUSES OF UNEASE: The Rhetoric of Horror Fiction and Film." Available in an ivory tower near you. Benjamin lives in Southern California with his wife and two creatures who possess stunning resemblances to human children. When he isn't writing, reading, videogaming, Benjamin's defending California's waterways and sewers from pollution.
To learn more about Benjamin, visit his website at: www.bketheridge.com
Visit Benjamin on Facebook at: http://www.facebook.com/benjamin.kane.ethridge
Visit Benjamin on Twitter: https://twitter.com/#!/bkethridge
ABOUT BOTTLED ABYSS
Herman and Janet Erikson are going through a crisis of grief and suffering after losing their daughter in a hit and run. They've given up on each other; they've given up on themselves. They are living day by day. One afternoon, to make a horrible situation worse, their dog goes missing in the coyote-infested badlands behind their property. Herman, resolved in preventing another tragedy, goes to find the dog, completely unaware he's on a hike to the River Styx, the border between the Living world and the world of the dead.
Long ago the Gods died and the River dried up, but a bottle containing its waters still remains in the badlands. What Herman discovers about the dark power contained in those waters will change his and Janet's lives forever…
~ ~ ~ KINDLE FIRE GIVEAWAY ~ ~ ~
Pump Up Your Book and Benjamin Ethridge are teaming up to give you a chance to win a Kindle Fire!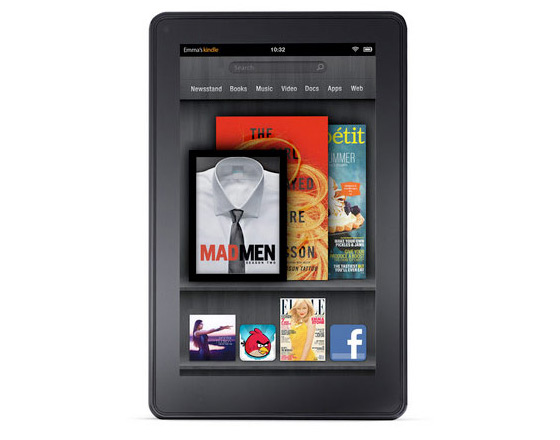 Here's how it works:
Each person will enter this giveaway by liking, following, subscribing and tweeting about this giveaway through the Rafflecopter form placed on blogs throughout the tour. If your blog isn't set up to accept the form, we offer another way for you to participate by having people comment on your blog then directing them to where they can fill out the form to gain more entries.
This Kindle Fire promotion will run from August 6 – October 26. Winner will be chosen randomly by Rafflecopter, contacted by email and announced on October 27, 2012.
Each blogger who participates in the Bottled Abyss virtual book tour is eligible to enter and win.
Visit each blog stop below to gain more entries as the Rafflecopter widget will be placed on each blog for the duration of the tour.
If you would like to participate, email Tracee at pumpupyourbookvp (at) aol.com. What a great way to not only win this fabulous prize, but to gain followers and comments too! Good luck everyone!
ENTER TO WIN!

Bottled Abyss Virtual Book Publicity Tour Schedule
(Announced soon!)
Benjamin Ethridge's BOTTLED ABYSS VIRTUAL BOOK PUBLICITY TOUR will officially begin on August 6 and end on October 26, 2012. Please contact Tracee Gleichner at pumpupyourbookvp(at)aol.com if you are interested in hosting and/or reviewing his book. Thank you!