ABOUT LAURA CARROLL
Laura Carroll is the author of The Baby Matrix: Why Freeing Our Minds From Outmoded Thinking About Parenthood & Reproduction will Create a Better World, Families of Two: Interviews With Happily Married Couples Without Children by Choice, and Finding Fulfillment From the Inside Out.
In addition to writing nonfiction books, she has worked over the last 15 years as a business and litigation psychology consultant and used her expertise in behavioral sciences, psychology, and communications to advise business, legal, and nonprofit professionals on their communications strategies and goals.
Laura is a seasoned leader of personal and professional development seminars, and has appeared on a variety of television shows, including Good Morning America and The Early Show. She has been a guest on many radio talk shows to discuss social science topics.
You'll also find her online at her nonfiction book site, LiveTrue Books, and her top blog, La Vie Childfree.
To get your copy of The Baby Matrix by Laura Carroll at Amazon:
http://www.amazon.com/The-Baby-Matrix-Parenthood-Reproduction/dp/0615642993/ref=sr_1_2?ie=UTF8&qid=1339007434&sr=8-2
Pick up your ebook copy at Barnes & Noble:
http://www.barnesandnoble.com/w/the-baby-matrix-laura-carroll/1110625478
To get your e-copy of The Baby Matrix by Laura Carroll for your Kindle:
http://www.amazon.com/The-Baby-Matrix-Reproduction-ebook/dp/B0081HSF3S/ref=sr_1_1?ie=UTF8&qid=1339007434&sr=8-1
To learn more about Laura, go to her website: http://lauracarroll.com/
Visit Laura Carroll on Twitter: https://twitter.com/#!/LauraCarroll88
Like Laura Carroll on Facebook: http://www.facebook.com/TheBabyMatrix
Find out all about The Baby Matrix at Goodreads:  http://www.goodreads.com/book/show/13641241-the-baby-matrix
Why How to "Have It All" Advice Comes Up Short
How women can achieve work-life balance and "have it all" remains a hot topic, and some high powered women have lots to say about it. Take Facebook's Chief Operating Officer (COO), Sheryl Sandberg.  Named Forbes magazine 5th most powerful woman in the world and Fortune's 12th most powerful women in business, she believes a key to having it all "starts with parity in the division of labor at home." She also advises women to "keep your foot the gas pedal until the very day you need to leave to "take a break for a child."
Then there is Anne-Marie Slaughter, former Director of Policy Planning for the U.S. State Department. In her article in the Atlantic, "Why Women Still Can't Have It All," she outlines very real challenges mothers still face when trying to balance career and parenthood, and posits that the ability for women to have it all boils down to changing the culture of our workforce, including more acceptance of flexible working hours, and moving away from "male behavior and male choices as the default and the ideal."
But these and other women leaders all too often come up short when talking about having it all. Why? Keli Goff says it best in response to Slaughter's piece: "For all of the thought-provoking solutions Slaughter proposes to help more women achieve greater work-life balance, she completely omits one of the most obvious: the need to change the entire conversation about how women define success, from a one-size fits all model that includes marriage, motherhood and career into a find-what-works-for-you model."
What's a major driver of this one-size fits all model? Embedded pronatalist beliefs about motherhood. One belief that's scrutinized in The Baby Matrix is related to a pronatalist "Destiny Assumption" which says we all will want to become parents someday. Another is related to a pronatalist "Fulfillment Assumption" which says that having children is "the" way to experience true fulfillment in life. Both point to the assumption that a key component to having it all means having children.
What's the truth? "All" can mean many things, and does not necessarily include parenthood. The change that is needed around having it all is a mindset change. What having it all means needs to change from a three-pronged script to answering the question, "What is my definition of success?" That answer is unique to each person, and does not automatically include parenthood.  If powerful spokespersons gave their advice from this mindset, it would not come up short. Instead it would expand what having it all can mean, and help people on their journey of figuring out for themselves what it means to them.
ABOUT THE BABY MATRIX: WHY FREEING OUR MINDS FROM OUTMODED THINKING ABOUT PARENTHOOD & REPRODUCTION WILL CREATE A BETTER WORLD
In the movie The Matrix, the character Morpheus offers two pills to Neo—if he takes the blue pill, he will go on with life as he has before, believing what he has always believed. If he takes the red pill, he will find out what the "matrix" really is, and many of his earlier beliefs will be shattered. When it comes to taking a hard look at a specific set of beliefs about parenthood and reproduction that has driven our society for generations, The Baby Matrix is the red pill.
We commonly think our desire to have children boils down to our biological wiring, but author Laura Carroll says it's much more than that. Unlike other books on parenthood, The Baby Matrix: Why Freeing Our Minds From Outmoded Thinking About Parenthood & Reproduction Will Create a Better World takes a serious look at powerful social and cultural influences that drive the desire for the parenthood experience, and lays out why we need to be very aware of these influences to make the most informed decisions about parenthood.
The Baby Matrix looks at long-held beliefs about parenthood and reproduction, and unravels why we believe what we believe. It lays out:
-the historical origins of beliefs about parenthood and reproduction
-why many of these beliefs no longer work for society or were never true in the first place
-why we continue to believe them anyway
-the prices society pays as a result
The Baby Matrix shows us how we got here, brings to light what is true, which includes knowing about the powerful influence of "pronatalism," and explains why society can no longer afford to leave pronatalism unquestioned.
"This is not a book about convincing people not to have children," says Carroll. "I want people to be very aware of the long-held social and cultural pressures, and be able to free themselves from those pressures when making parenthood choices. This will result in more people making the best decisions for themselves, will foster a society in which those who are best suited to become parents are the ones who have children and one that knows what it means to bring a child into the world today."
This book will make you examine your own intentions and beliefs, will rile you, and might just change your mind. Whether you are already a parent, want to become a parent, are still making up your mind, or know you don't want children, you'll never think about parenthood in the same way.
The Baby Matrix is a must-read for anyone interested in psychology, sociology, anthropology, parenting issues, environmentalism, and social justice. But most of all, it's for anyone, parent or not, who reveres the truth and wants the best for themselves, their families, and our world.
Watch the Trailer!
Watch at YouTube at http://youtu.be/JvdctbeRnts
~ ~ ~ KINDLE FIRE GIVEAWAY ~ ~ ~
Pump Up Your Book and Laura Carroll are teaming up to give you a chance to win a Kindle Fire!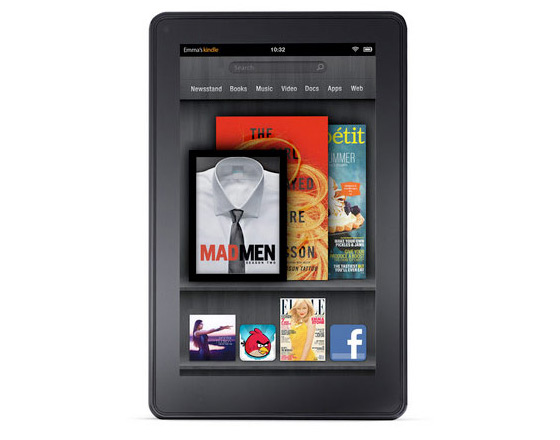 Here's how it works:
Each person will enter this giveaway by liking, following, subscribing and tweeting about this giveaway through the Rafflecopter form placed on blogs throughout the tour. If your blog isn't set up to accept the form, we offer another way for you to participate by having people comment on your blog then directing them to where they can fill out the form to gain more entries.
This Kindle Fire promotion will run from July 2 – September 27. Winner will be chosen randomly by Rafflecopter, contacted by email and announced on September 28, 2012.
Each blogger who participates in The Baby Matrix virtual book tour is eligible to enter and win.
Visit each blog stop below to gain more entries as the Rafflecopter widget will be placed on each blog for the duration of the tour.
If you would like to participate, email Dorothy at thewriterslife(at)gmail.com. Last day to sign up is August 25. What a great way to not only win this fabulous prize, but to gain followers and comments too! Good luck everyone!
ENTER TO WIN!
~ ~ ~WIN $50 GIFT CERTIFICATE ~ ~ ~
One lucky person who comments the most on Laura Carroll's blog stops will receive a $50 gift certificate. The blog host who receives the most comments through the tour will also receive a $50 gift certificate!  Woot!
If you would like to be a host, email Dorothy at thewriterslife (at) gmail.com.

The Baby Matrix Virtual Book Publicity Tour Schedule
Monday, July 2
Book Feature at Examiner
Tuesday, July 3
Book Feature at Book Marketing Buzz
Thursday, July 5
Interview at Literarily Speaking
Monday, July 9
Book Trailer Feature at If Books Could Talk
Tuesday, July 10
Interview at Blogcritics
Wednesday, July 11
Guest Blogging at Beyond the Books
Thursday, July 12
Interview at Beyond the Books
Friday, July 13
Interview at Between the Covers
Monday, July 16
Interview at Review From Here
Tuesday, July 17
Book Feature at Margay Leah Justice
Wednesday, July 18
Guest Blogging at Literal Exposure
Thursday, July 19
Guest Blogging at The Story Behind the Book
Friday, July 20
Interview at As the Pages Turn
Monday, July 23
Guest Blogging at As the Pages Turn
Tuesday, July 24
Interview at Pump Up Your Book
Wednesday, July 25
Guest Blogging at Lori's Reading Corner
Friday, July 27
Book Review at Geek Girl Reviews
Monday, August 6
Guest Blogging at Books Books the Magical Fruit
Tuesday, August 7
Book Review at The Paperback Pursuer
Wednesday, August 8
Guest Blogging at I Am a Reader Not a Writer
Thursday, August 9
Interview at Examiner
Friday, August 10
Guest Blogging at The Bunny's Review
Monday, August 13
Guest Blogging at Literarily Speaking
Tuesday, August 14
Book Review at Journey Through the TBR Pile
Wednesday, August 15
Guest Blogging at Alive on the Shelves
Thursday, August 16
Interview at Paperback Writer
Friday, August 17
Interview at Cafe of Dreams
Monday, August 20
Guest Blogging at Giving N Sharing
Tuesday, August 21
Guest Blogging at The Book Faery Reviews
Wednesday, August 22
Interview at The Book Connection
Thursday, August 23
Interview at Digital Journal
Friday, August 24
Interview at SheWrites
Tuesday, September 4
Book Feature at Mary's Cup of Tea
Wednesday, September 5
Book Review at Books Books and More Books
Thursday, September 6
Guest Blogging at The Paperback Pursuer
Thursday, September 7
Guest Blogging at Broowaha
Monday, September 10
Book Feature at The Road to Here
Tuesday, September 11
Book Feature at From the TBR Pile
Wednesday, September 12
Interview at The Writer's Life
Thursday, September 13
Guest Blogging at The Writer's Life
Friday, September 14
Guest Blogging at Writing Daze
Monday, September 17
Book Feature at Celtic Lady's Reviews
Tuesday, September 18
Book Feature at Reader Girls
Wednesday, September 19
Interview at Divine Caroline
Thursday, September 20
Guest Blogging at Coffee and a Keyboard
Friday, September 21
Book Review at Waiting on Sunday to Drown
Monday, September 24
Interview at American Chronicle
Friday, September 28
Book Review at Examiner
Laura Carroll's THE BABY MATRIX VIRTUAL BOOK PUBLICITY TOUR will officially begin on July 2 and end on September 24 2012. Please contact Dorothy Thompson at thewriterslife(at)gmail.com if you are interested in hosting and/or reviewing her book. Thank you!