ABOUT ELYSE DOUGLAS
Elyse Douglas is the pen name for the married writing team Elyse Parmentier and Douglas Pennington. Elyse grew up near the sea, roaming the beaches, reading and writing stories and poetry, receiving a Master's Degree in English Literature from Columbia University. She has enjoyed careers as an English teacher, an actress and a speech-language pathologist. She and her husband, Douglas Pennington, have completed three novels: The Astrologer's Daughter, Wanting Rita and a Christmas novel to be released later this year.
Douglas grew up in a family where music and astrology were second and third languages. He attended the Cincinnati College Conservatory of Music and played the piano professionally for many years. With his wife, Elyse, he has helped to pen The Astrologer's Daughter and Wanting Rita.
When asked how they write a novel together, Doug often answers, "Well… If Elyse is dismissive and quietly pacing, then I know something's not working. If I'm defensive, dramatic and defiant, then I know Elyse will soon be scowling and quietly pacing. We remind ourselves of Rita and Alan James in our novel, Wanting Rita. How the books get finished, I don't know."
Elyse Douglas live in New York City.To learn more about Elyse Douglas, go to their website: www.elysedouglas.com
To get your e-copy of Wanting Rita by Elyse Douglas at Amazon:http://amzn.to/ILDZQ4
Visit Elyse Douglas on Twitter: https://twitter.com/#/douglaselyse
Like Elyse Douglas on Facebook: https://www.facebook.com/elyse.authorsdouglas
Stop Reading That Romance Novel!
That's what my high school English teacher told me many years ago, when she found me reading Promise at Midnight, by Lilian Peake.  Ms. T. was outraged.  She made me put the sizzling sex-drenched romance novel away.  She threatened to snatch it from me.  "Read something that will improve your mind, young lady!" she said, glaring down at me with her tight lips, tight hair and very tight blouse and skirt.  It suddenly occurred to me that, with her sexy body and wide blue eyes, she could have played the heroine, Shona Carroll, in the movie.
I sat listening to Ms. T's subject and verb orgy, while dreaming of lip-mashing, heart-pumping, polyester pant suit-ripping sex.  While Ms T. worked on the coupling of subject and predicate, I worked on recalling how Mr. Faraday's mouth hit Ms. T's—no Shona's lips—"with a force which ground her lips against her teeth."
When Ms. T asked us to write all this down, I did.  I wrote, "…force which ground her lips against her teeth."  Hey, wasn't there a verb in there somewhere?
Over the years, many romance novels' plots and characters have been hard-wired into my brain—no doubt altering my already confused and carelessly romantic DNA.  Sometimes I feel like I've been turned into a romance novel Borg (from Star Trek).  Some days I channel Jane Austen; other days I'm a giddy wench in a Nora Robert's romance novel.  In Starbucks, I might be reading a paranormal romance novel, while occasionally studying some rather paranormal activities going on next to me, as two sticky lovers sip Frappucinos, make half-hooded-eye romance, and pretend to study an obese law book.
People pass me as I read and they glance down, disapprovingly, at my romance novel cover—a hard-jawed, dark-haired hero on horseback, muscles chunky and glistening; a worshipping heroine in a ripped, lacy wedding dress, clutching the hero's arm, obviously begging him not to go. What's the title?  Something like, Take Me Home to Love.
I can read people's minds as they pass. "Huh!  Romance novel," they say, with a supercilious sniff.  "She should stop reading that stuff and read something more intellectual like, The Old Man and the Sea."  I would read it, if the old man wasn't so old, had lots of money, and if he had a fetching girlfriend who fawned on him with a simpering adulation.  But I can't get excited about a poor old man who blathers on about trying to catch a big fish.
Which brings us back to English class and Ms. T.  "Your assignment this week is to read Ernest Hemmingway's novel The Old Man and the Sea," she said.  "Then write a two-page book report."
I drooped, shut my eyes and recalled a few lines from Promise at Midnight. "You felt like a woman who's been wandering in the desert for months, devoid of all male contact – and do I mean contact!"
I sighed and thought, "Well, I guess I'll have to stop reading my romance novel and go fishing with that old man this weekend."
Copyright © 2012 Elyse Douglas
Elyse Douglas' contemporary romance novels are entitled The Astrologer's Daughter and
Wanting Rita.
ABOUT WANTING RITA
When his high school sweetheart experiences a devastating tragedy, Dr. Alan Lincoln reluctantly returns to his Pennsylvania hometown to see her. It's been 15 years. Rita was a small town beauty queen—his first love whom he has never forgotten. He was a nerd from a wealthy family. Her family was poor. They formed a strong connection during their senior year, but Rita married someone else, and the marriage ended tragically.
Alan's marriage of three years is disintegrating, and he sees in Rita the chance to begin again with the true love of his life. Rita has been mentally and emotionally shattered, but she reaches out to Alan and fights to build a new life with him. During a passionate summer, however, the past and present converge and threaten their rekindled love, as Alan and Rita must struggle with old ghosts and new secrets.
Watch the Trailer
~ ~ ~ KINDLE FIRE GIVEAWAY ~ ~ ~
Pump Up Your Book and Elyse Douglas are teaming up to give you a chance to win a Kindle Fire!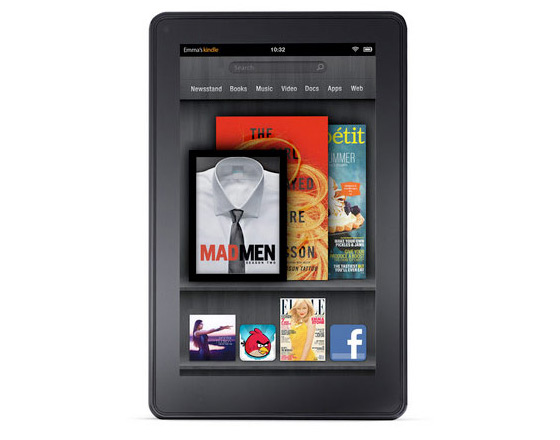 Here's how it works:
Each person will enter this giveaway by liking, following, subscribing and tweeting about this giveaway through the Rafflecopter form placed on blogs throughout the tour. If your blog isn't set up to accept the form, we offer another way for you to participate by having people comment on your blog then directing them to where they can fill out the form to gain more entries.
This Kindle Fire promotion will run from July 2 – August 24. Winner will be chosen randomly by Rafflecopter, contacted by email and announced on August 25, 2012.
Each blogger who participates in the Wanting Rita virtual book tour is eligible to enter and win.
Visit each blog stop below to gain more entries as the Rafflecopter widget will be placed on each blog for the duration of the tour.
If you would like to participate, email Dorothy at thewriterslife(at)gmail.com. Last day to sign up is July 25. What a great way to not only win this fabulous prize, but to gain followers and comments too! Good luck everyone!
ENTER TO WIN!