About Jessica Chambers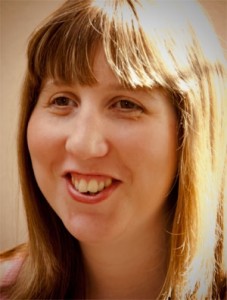 Jessica Chambers has been inventing stories even before she was old enough to hold a pen. She has a passion for writing contemporary novels packed with emotion, complex relationships and often a touch of mystery.
Visually impaired from birth, Jessica currently lives with her family and Staffordshire bull terrier in the English town of Windsor. In addition to devouring fiction of all genres, she loves watching TV quiz shows and admits to being extremely competitive when it comes to a game of Trivial Pursuit.
Her latest book is Dark is the Sky.
You can visit her website at www.jessicachambers.co.uk.
Website | Blog | Twitter | Facebook | Amazon | Amazon Kindle Store | Barnes & Noble |Official Tour Page 
Guest Post
When my mum was a little girl, around six or seven years old, her parents arranged for her to learn the piano. Every Saturday morning, my nanna would take her to the home of Mr Jones for an hour long lesson. It so happened that Mr Jones was totally blind, something of which my mum took full advantage. While Mr Jones demonstrated scales, rather than sitting beside him to watch, my mum wandered around his living room, fiddling with his possessions and even helping herself from his fruit bowl! She honestly believed that, because Mr Jones was unable to see what she was doing, he wouldn't notice if a banana or two went missing.
Needless to say, he was only too aware of what was going on. After several weeks of having his fruit bowl and jars of toffees raided, Mr Jones spoke to my nanna when she came to pick my mum up from her lesson. You can imagine the telling off my mum received. In fact, she was too mortified ever to set foot in Mr Jones' house again, except for when her parents dragged her there to apologise for her behaviour.
Almost twenty years later, my mum gave birth to a baby girl … me. As soon as I began to walk, it became apparent that there was something wrong with my eyes. I was forever tripping over things left lying around on the floor and sitting too close to the television. After numerous tests and scans, I was diagnosed with having Retinitis Pigmentosa, a disease affecting the pigment at the back of the eye and which has left me with severe tunnel vision.
So, two decades after taking advantage of her piano teacher simply because he was blind, my mum had a visually impaired daughter on her hands. Is this evidence of karma at work? Is this fate's way of helping her atone for what she did? I honestly can't say. All I know is that she met the challenge head on and handled it magnificently. She's been there for me through everything, supporting me through the difficult times when my sight deteriorated and encouraging me in all my writing endeavours. In short, I couldn't have asked for a better mum.
Has anything ever happened in your life that made you wonder whether a higher power—fate, karma, divine intervention or whatever you want to call it—might have played a part? Has someone hurt you and got their just dessert later on? Or perhaps you've been rewarded for a good deed in a way you could never have imagined. I'd love to hear your stories!
About Dark is the Sky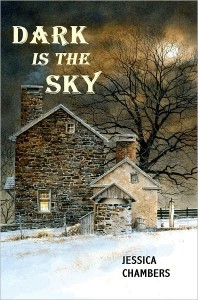 Twelve years earlier, Olivia and Joel Cameron invited the family to spend the weekend at their new country home. Olivia hoped to provide them all with a much-needed escape from their anxiety over the recession crippling the nation; instead, the visit ended in tragedy when Scott, Joel's wild and outrageously sexy youngest brother, was found dead. The repercussions tore the family apart.
Now, Olivia's sister Violet has persuaded her to host a reunion. She claims it's time they finally put the past behind them and laid their ghosts to rest. However, some wounds run too deep to heal, and some secrets are too destructive to remain hidden. Still grieving for the man she loved, Violet is determined to uncover the truth behind his death—a truth she believes lies within her own family.
As the web of deceit and hostility begins to unravel, family ties are tested to the limit, and no one will emerge unscathed.