About Alexandrea Weis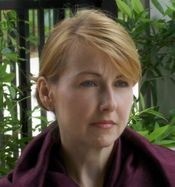 Alexandrea Weis began writing at the age of eight. In college she studied nursing and went on to teach at a local university. After several years in the medical field, she decided to pick up the pen again and began her first novel To My Senses. Since that time she has writen several novels and sold two screenplays (White River and Blood Will Tell). Blood Will Tell is currently in pre-production with Buyer Group International. Her work has been critically acclaimed and is continually growing in popularity.
Her most recent book is Recovery, the second novel in the Nicci Beauvoir series which takes readers on a Big Easy thrill ride when a lover's murder is solved and a spy with a bulletproof bravado quickens Nicci's broken heart.
Alexandrea is also a permitted wildlife rehabber and works rescuing orphaned and injured animals. She recently has been working to aid oil soaked birds in the Gulf disaster.
You can visit Alexandrea's website at www.alexandreaweis.com or connect with her on Twitter at www.twitter.com/alexandreaweis.com and Facebook at www.facebook.com/?ref=home#!/pages/To-My-Senses/113609858681394.
Guest Post
My father had an independent production company in the French Quarter of New Orleans. Being raised in the motion picture business, I learned how to run sound, do basic cinematography, film editing, and to be an all-around gopher on the set. Sometimes, I even did some in front of the camera work as a bit player and background extra. Because of his work in movies, many creative people in the French Quarter gravitated toward my father's Creole cottage on Dumaine Street. I grew up associating with Jazz musicians, actors, writers, and talented artists. But probably the person who influenced me most during that time was my father's good friend, Tennessee Williams. He was a kind and patient man who would sit with me for hours discussing the intricacies of his writing. From him, I learned about character development and the value of good dialogue. He taught me how to build personalities into characters that would resonate with readers. He showed me the importance of searching for the right words to best reflect the idiosyncrisies of each and every character. Funny, how you can forget so much from so many, but I remember every bit of advice Tennessee Williams taught me.
Looking back, I can see the synchronicity of circumstance having set my course in this creative direction from a very early age. If I had not been born in the city of New Orleans to a motion picture making father, or raised amid the bohemian people of that uniquely eccentric society, I might not have evolved into the writer I am today. However, I did not always embrace my creative side, and for years pursued a career based in medicine and practical knowledge. But like pressurized lava simmering beneath the surface of some volcano, the innate creativity I was born with eventually came erupting to the surface. I finally let go of my apprehensions about turning away from my medical training and started to embrace my stifled urges. It was then I re-discovered my writing.
I came to realize that happiness is not found in living some monetary-based lifestyle, but in following a path that yields to the yearnings of your heart. We are all born to do something fortuitous on this planet; we just have to stop trying to wonder what that is, and just do what makes us happy. After all, happiness is always the outcome when you finally learn to follow your dreams.
About Recovery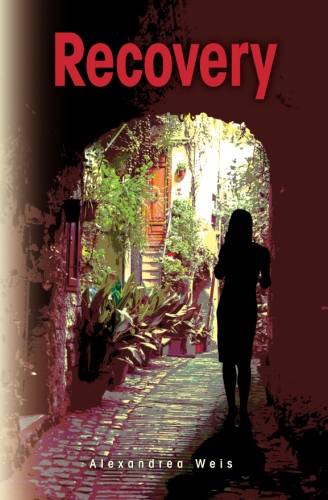 Recovery by Alexandrea Weis is the second novel in the wildly sexy series featuring the enigmatic Nicci Beauvoir. A thrilling read, this character-driven book boasts a whodunit mystery, sultry seductions, and an unforgettable cliffhanging twist. Once a darling of New Orleans society, Nicci pens a novel about her departed love, the artist David Alexander. While promoting her book in the Big Apple, she's approached by David's former boss, Simon La Roy, who has a theory about David's death that devastates Nicci. She learns David's murder may be linked to someone from her past. Enter Dallas August, an elite member of Simon's organization of corporate spies prized for his ruthless ability to get the job done. Playing the part of Nicci's lover, Dallas returns to Katrina-ravaged New Orleans with her to flush out the killer. But everything is not what is seems in the Big Easy, and soon the couple finds themselves trapped in a psychotic's twisted game of revenge. As the danger grows, Nicci's relationship with the handsome spy turns from adversarial to amorous. On the run for their lives, Dallas and Nicci must confront their tormentor before it is too late. It's a deadly decision that could cost Nicci everything, but it is her only chance for finally revealing the identity of the murderer. Just as the truth behind David's death is discovered, another more compelling mystery is unearthed. It's an unexpected turn of events that rocks Nicci's world.